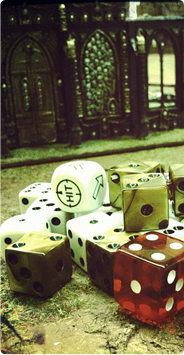 Neutral Grounds was founded in 1998, and started off as a two person operation in what was then called Virra Mall.  The goal was to provide a fun and friendly environment for gaming, and to provide the very best games to the Filipino gaming community.
Today Neutral Grounds operates the largest chain of dedicated Hobby Gaming stores in the Philippines located in prime mall locations throughout Metro Manila, still dedicated to the same goal of serving the Filipino gaming community.  
Neutral Grounds also is dedicated to getting the widest reach possible for the various games they distribute, selling wholesale and providing games and gaming accessories to a large number of other hobby shops throughout the Philippines. 
Neutral Grounds is the official Philippine partner and distributor for Wizards of the Coast (Magic the Gathering etc.),  Games Workshop (Warhammer, and Warhammer 40,000 etc.),  Wizkids (Heroclix etc.) AEG (Legend of the Five Rings etc.), Cryptozoic Entertainment (World of Warcraft TCG etc.) Fantasy Flight Games, Rio Grande Games, Mayfair Games, Ultra Pro.